Prefabrication for sea water desalinisation plant
Some time ago BUTTING was able to book a large order for the extension of a seawater desalinisation plant in Israel. The plant's capacities are to be doubled without interrupting operations - a challenge for the operator and for BUTTING alike.
---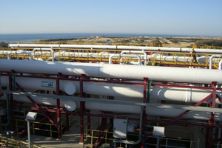 The scope of delivery includes a large number of shaped parts in sizes ranging from 1/2″ to 24″ and pipes with an outside diameter of 10″ or more, with the total tonnage of 162 t. Based on the design of the plant and the run-through quantity later on, the customer decided on using the material UNS S32750 with wall thicknesses of up to 17.48 mm.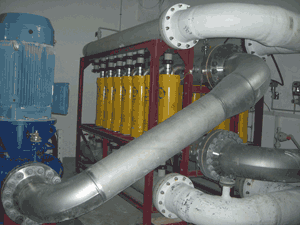 The shaped parts are used, among other things, as pipe manifolds in the desalinisation process of the plant and must therefore be able to withstand high pressure. Furthermore, high demands are made on dimensional accuracy to ensure that the materials arrive on site ready for installation, with an absolutely precise fit. BUTTING therefore document all actual dimensions and notify these to the customer before dispatching the goods.
As the plant is converted during ongoing operations, space on the building site is as tight as the time schedule for the construction work. This is where the benefits of BUTTING's prefabrication pay off: 80 % of the welding seams are produced in-house at BUTTING. This shop welding and the pickling of whole components ensure the required level of quality of seams and surface. Non-destructive tests are carried out on BUTTING's premises already: hence no pressure test and no FE or x-ray testing are required at the construction site. The result is planning quality and shorter throughput times for the benefit of our customers.
The shaped parts and pipes are called off in accordance with progress and demand on site. This "just in time" delivery allows BUTTING to ensure clear operational planning that meets the customer's requirements.

After the conversion, the plant will produce 12 000 m3 of drinking water per hour – from the salt water of the Mediterranean.
Contact:

Alexander Schlundt

Sales Water Treatment Plants and Pneumatic Conveyor Systems

Tel. +49 5834 50-310

alexander.schlundt@butting.de
For further information please email Butting GmbH & Co KG