pH buffers for lab or field use
Thermo Scientific pH buffers are now available in twin necked bottles for easy dispensing and use.
---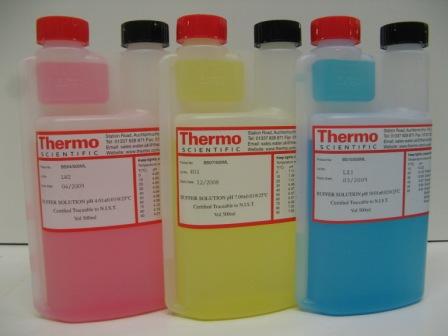 We know that pH buffers are a critical part of accurate pH measurements and, as such, all our pH buffers are NIST traceable. All buffers are supplied in convenient 500ml bottles for easy dispensing and measurements can even be taken directly from the bottle utilising the small reservoir. Colour coded for easy recognition and accurate to 2 decimal places, Thermo Scientific buffers gurantee to give you accurate pH calibrations.