Nanobubble specialist Moleaer raises capital, seeks people
13 Jun 18 by desalination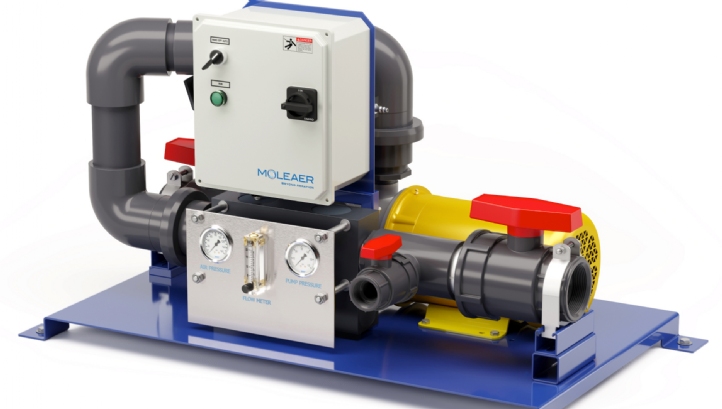 Moleaer, the California, US-based water technology firm that developed the XTB Nanobubble Generator has raised $6 million to support overseas expansion.
The funding, led by Energy Capital Innovation, a finance house specialising in energy innovators, will be used to invest in people to take the business forward. The company is looking for its first commercial leader in Europe, as well as sales people, application developers and engineers, and product engineers.
The XTB Nanobubble generator is a patented technology that produces bubbles of 100 nanometres in diameter, enabling efficient transfer of gas into liquids. The two-year-old company has installed 75 systems so far in applications including wastewater, oil and water separation, and agriculture.
"We're setting the commercial precedent for use of this type of technology and this type of bubble characteristics. The best way to do this is to invest in the right people to develop the service, to support product line expansion, and to learn from the application development work that we do," said Moleaer chief executive Nicholas Dyner.
The XTB Nanobubble Generator is a standard system produced in different sizes based on flow rate. It makes use of two specific characteristics of nanobubbles: neutral buoyancy, which enables gas to dissolve into liquid very efficiently; and a strong surface charge, which prevents the bubbles from coalescing into each other. The technology has been shown to reduce energy costs at wastewater treatment plants by between 40 per cent and 80 per cent, and to increase crop yields by between 25 per cent and 50 per cent.
"The combination enables us to play in a number of different water and wastewater treatment processes, including dissolved air flotation as pre-treatment for reverse osmosis, and membrane bioreactors applications, where we enhance the oxygen level in the treatment process. We also do algae control in ponds, where the bubbles can help to prevent and treat algae formation, as well as greenhouses, aquaculture, and oil and water separation for produced water clean up," Dyner said.
---
Comments
Login on register to comment