IDA awards recognise Aqualia, Dow, and Dr Frenkel
26 Jun 18 by desalination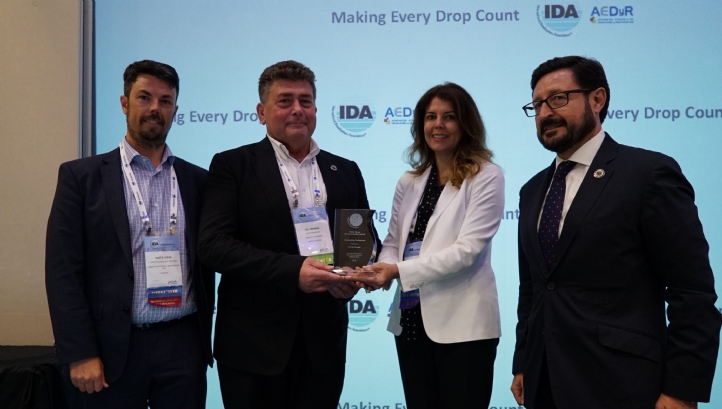 The International Desalination Association (IDA) has presented awards for excellence in water reuse at the IDA International Water Reuse and Recycling conference in Valencia, Spain.
The 2018 IDA Water Reuse and Conservation Awards recognise individuals and companies whose contributions to water reuse are considered exceptional. "The winner's incredible work has helped to conserve water today and for future generations," said IDA secretary general Shannon McCarthy.
The Outstanding Professional in Water Reuse and Conservation Award went to Dr Val Frenkel, vice president of process engineering, and managing director Pacific coast, at Greeley and Hansen, in recognition of his exceptional individual contribution to the field, including developing low pressure membrane technologies and applications.
Spanish water company Aqualia won the Exceptional Utility Leader in Water Reuse and Conservation Award, for its work in advancing water and energy reuse practices, covering more than 30 research and development projects, and registering 11 new patents, during the past decade.
The Industry Technology and Innovation Leader in Water Reuse and Conservation Award wen to Dow Water Solutions, for supporting communities in moving to a circular water cycle, and for pioneering the concept of minimal liquid discharge (MLD) for water reuse.
---
Comments
Login on register to comment