H+E Expands Dresden Manufacturing Facility
H+E's new facility in Dresden was first opened in July 2008 in order to expand its existing manufacturing capability
---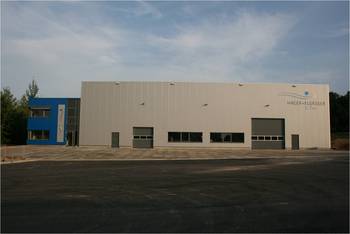 H+E manufactures and assembles a wide range of equipment and systems at the facility, including
·         Containerised systems for the treatment of seawater and brackish water
·         Industrial water treatment equipment for a wide range of applications including
o   Power generation
o   Electronics manufacturing, including solar cell production
o   Water recovery and recycling
o   Standardised systems including filters, softeners, reverse osmosis units etc

Equipment and systems are manufactured in many different materials and to a wide range of standards, depending on the application.
For general industrial applications, a range of plastics materials including uPVC, ABS, Polypropylene and PVDF are used. For pharmaceutical applications, stainless steel is normal.
 
The factory includes all necessary testing facilities to ensure that all products meet H+E's strict quality requirements before they are delivered.