Genesys Membrane Antiscalants
All reverse osmosis (RO) feed waters are different in ionic composition. As a result
---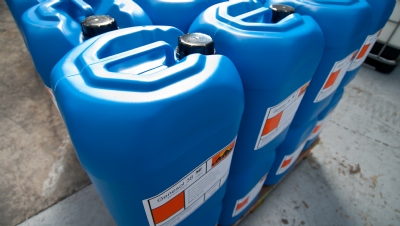 Selecting the correct antiscalant is critical to providing optimum operating conditions for both sea and brackish water RO plants. Correct product application will help to ensure the plant runs as efficiently as possible. It can also reduce operational expenditure, through energy savings, increased plant recovery, reduced cleaning requirement and extending the life of the membranes.
Genesys Membrane Master 4 software can be used to identify the specific type of scale that could potentially affect your plant and also recommend the most suitable antiscalant chemical.
Membrane Autopsy is also an extremely useful tool to accurately identifty a membrane deposit and help to determine correct chemical selection. 
As all RO feed waters are different in composition Genesys has developed the most extensive range of speciality membrane antiscalants available in the world today. We focus on low dose rate products to optimise operational costs. All Genesys chemicalls are manufactered in the UK at our custom built facility to ensure optimum quality of the final product.
A selection of Genesys antiscalants for challenging feed waters include:
Genesys LF – Broad spectrum antiscalant suitable for most feed waters with activity against common scales including calcium carbonate, iron, calcium sulphate and silica.
Genesys SI – Use in areas with high silica such as Japan, Philippines & Latin America.
Genesys CAS – In many geographic locations & typically in mining applications calcium sulphate scale is a primary issue.
Genesys BS – Although less common barium sulphate scale is very damaging to membranes and this product is used widely in Africa & Australia.
Genesys PHO – Calcium Phosphate can be an issue in surface water feed systems, waste water reuse and agricultural leachate.