Frazer & Tabberer Feature in Sunday Times Fast Track 100 List 2007
Featured at number 23 in the 2007 Sunday Times league of Britain's fastest growing private companies
---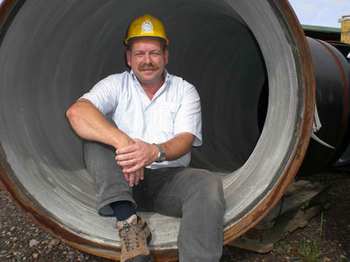 Duncan inherited the company from his father in 1984 and has invested a tremendous amount of time and personal finance into building a successful business. The launch of the F&T 'E Joint' in 2004 has helped sales grow in excess of 100% each year for the last 3 years.
Duncan's very generous nature extends to customers and staff alike. He will never compromise on providing Frazer & Tabberer's clients with the very best service we can offer, before, during and after every job awarded to the company.
Staff turnover at Frazer & Tabberer is virtually non-existent demonstrating a happy and loyal workforce.
"Impeccable service, first-class products and a loyal and hardworking workforce have put us where we are today." Duncan Frazer, MD.