Download the Dequest Italmatch Chemicals Reverse Osmosis & Thermal Desalination Brochure:
The Dequest Business is offering unique specialty additives to meet the needs of these industries involved in water management or deal with processes or applications where water plays a crucial role. More than 40 years ago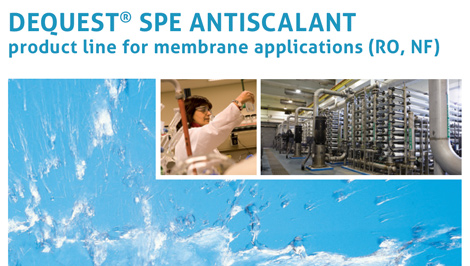 During the last decade, throughout our R&D, continuous improvement and practical experiences, we have developed a full range of ready-to-use RO antiscalants, cleaners and associated services (e.g. product selection software) for the desalination markets.
Our ready-to-use products for RO are based on Dequest water additives and cover the complete spectrum of functionalities required to effectively control the formation of most of the scales on membranes.
Our ready-to-use RO antiscalants and cleaners range carry approval from major membrane manufacturers.
For potable water applications we have a full product range complying with NSF/ANSI Standard 60 certification.