CS 137: Power plant reduces biofilm in RO plant
Impressive optimization without conventional biocide treatment thanks to Kuriverter IK-110 technology.
---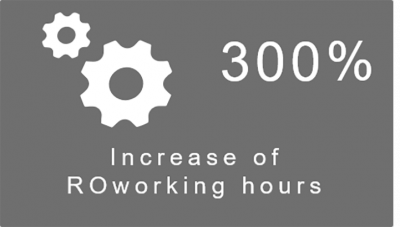 Background
A paper and pulp mill plant was suffering from operation problems in the osmosis system. Due severe delta P problems, it was necessary to stop the plant every 7 days for chemical cleaning to bring the membranes to an
acceptable working pressure.
Objectives
• Stabilization of delta P
• Reduction of cleanings
• Reduction of biofouling deposition in RO system
• Reduction of Total Operational Cost