Capstone to develop Santo Domingo with desalination
28 Nov 18 by desalination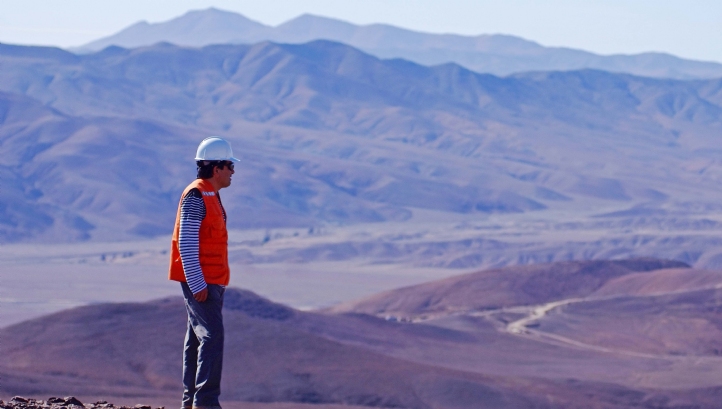 Capstone Mining Corporation is reviewing its holding in Santo Domingo copper-iron-gold project in Chile, after completing a technical report on future developments to include a desalination project.
Santo Domingo Iron Oxide-Copper Gold (IOCG) project will develop two open pit mines using conventional drilling, blasting, loading with diesel hydraulic shovels, and truck haulage; and a copper-iron concentrator using semi-autogenous grinding (SAG) and ball milling, with conventional flotation using desalinated water to produce copper concentrate.
The planned infrastructure for the project will include a desalination plant and supply pipeline, among other major works. Capstone has received an indicative proposal for the supply of desalinated water from a local supplier with a proven record of delivery.
The mine is located near Diego de Almagro, Region III, and is 1,000 to 1,280 metres above sea level. The desalination plant will be located in Punta Roca Blanca, 41 kilometres north of Caldera in Atacama region. The wider project includes developing a greenfield port in Punta Roc Blanca (Puerto Santo Domingo). Storage of desalinated water is proposed to be in a lined pond near the plant site.
Capstone's strategic process is evaluating alternatives on ownership of the IOCG project, including the possible sale of a portion. The project is owned 70 per cent by Capstone and 30 per cent by Korea Resources Corporation.
---
Comments
Login on register to comment