ACWA Appoints Senior RO Specialist
In a strategic move
---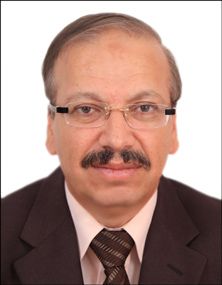 Mr Haddad, who will drive forward the company's ambitious desalination and water reuse plans, has 30 years' experience in water engineering with various international companies in the region.
He has worked on a number of of the region's landmark desalination and wastewater mid and mega-projects, and has considerable experience in bidding, project supervision, technical support for RO technologies and banking operations.
His excellent RO engineering background includes working for a well-regarded membrane manufacturer, which gives him a unique knowledge of systems and contacts at all levels from government to suppliers.
Mr Haddad says: "This is the biggest desalination market in the world – the Kingdom of Saudi Arabia will double the capacity of its desalination plants in the coming five years under the country's ninth development plan, from 1.05 billion m3/year to 2.07 billion m3/year, and the UAE currently has over 8.885 million m3/day of contracted desalination capacity, which will rise to 13.7 million m3/day by 2016 under its development plan."
He adds: "I am delighted to have joined such a highly-respected company at this exciting time, when new technologies are becoming available to reduce the cost of desalination – for instance by using treated wastewater for industrial purposes and not just in agriculture."
Mr Haddad warns: "The region's crisis of water scarcity and limited resources, exacerbated by climate change, growing cities and increasing urbanization, mean that the need for water for many different purposes will increase substantially. This challenge must be addressed, and ACWA Emirates is both ready and able to provide answers.
"My role is to develop the business, leveraging my wide experience and contacts and knowledge of the local culture to ensure that every opportunity is assessed at the earliest stage, and that the best, most cost and energy-efficient technologies are teamed with the most competitive pricing at bid stage. In this way, we will be able to provide our clients with the optimum solutions for their requirements in this demanding market."
Mr Haddad adds: "ACWA Emirates is already a well-known and well-respected company and its growth in the region has been remarkable thanks to its reliable, state-of-the-art, cost-effective products and expert services. My task is to take this forward to the next level. I am looking forward to having the flexibility to find the best, most economic solution for each tender and to being able to demonstrate to clients the added value that we are able to bring to their projects."
For further information please email ACWA Emirates